Dale DeLillo's new book 'Tell the Truth' is a contemplative tale that reveals the dirty game behind a child custody battle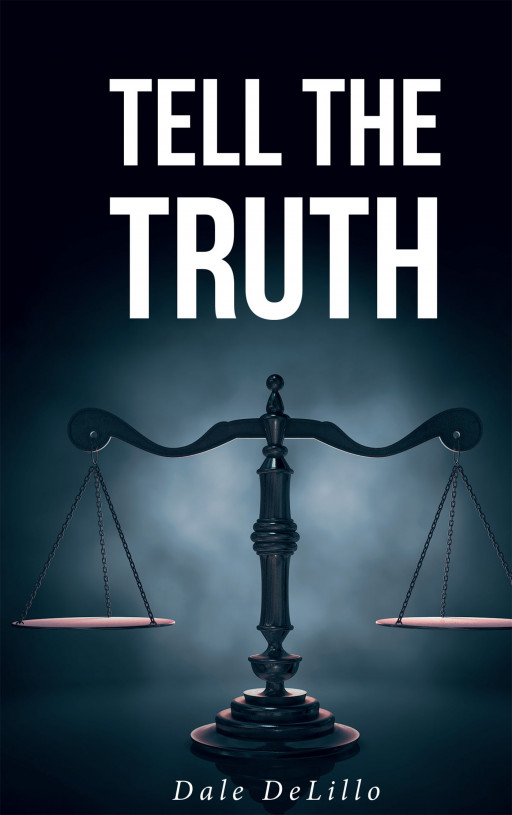 COLUMBIA, Calif. – April 14, 2022 – (Newswire.com)
Fulton Books author Dale DeLillo, an up-and-coming author, has completed his most recent book "Tell The Truth": a gripping novel that heavily documents biased procedures in a child custody fight. John Corfinio just wanted to be present in the life of his only child. However, the supposedly fair court is run by corrupt officials who would rather mind their own pockets than deliver justice.
DeLillo shares, "John Corfinio wants to believe in the truth, justice and fair play that are the cornerstone of the justice system, but his harrowing journey is littered with frustration and periods of incarceration in his continued fight for the right to establish a relationship with his only child. Despite his best efforts to follow court proceedings and rulings, he finds that the requirements do not apply equally to both parents and that the tendencies employed by the system are definitely skewed in favor of his ex-wife. Every attempt to act in accordance with the court's demands is met with repeated denials until Corfinio finally reaches his breaking point and holds an entire courtroom hostage. It forces everyone to admit well-covered and long-buried truths about the flaws in the system and the manipulations of the players, which have led to this critical impasse. In his doomed quest, he unfortunately discovers that it's not the truth that matters, but rather whoever can manipulate the truth to his advantage will prevail. Finding both unlikely allies and dangerous adversaries, time is running out as he races towards a devastating truth that is correct and corrupt.
Published by Fulton Books, Dale DeLillo's book is an engaging read that depicts unfair treatment in the modern justice system. The entire read is engrossing, enraged and insightful.
How far will these rotten people continue to manipulate the truth?
Readers who wish to experience this provocative work can purchase "Tell The Truth" in bookstores around the world, or online at Apple's iTunes store, Amazon, Google Play or Barnes & Noble.
Please direct all media inquiries to Author Support via email at [email protected] or by phone at 877-210-0816.
press release service
by
Newswire.com
Primary source:
Dale DeLillo's new book 'Tell the Truth' is a contemplative tale that reveals the dirty game behind a child custody battle