Lett's Latest Book Celebrates People's Contributions to the Community | Archives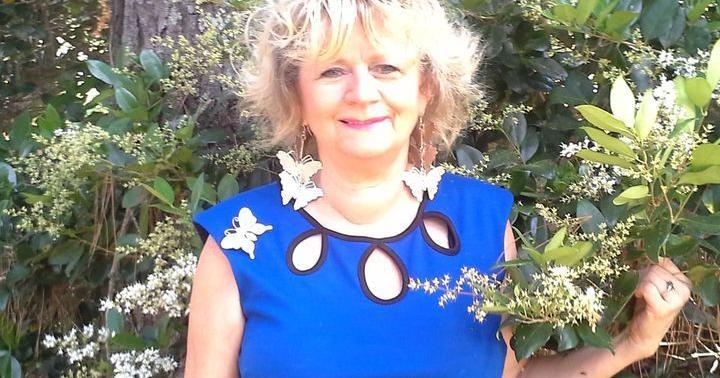 Did you know that Isabel Heins Lawrence's father used a Morse code kit in 1895 to create a way to communicate with his wife? This invention ultimately led him to Sanford to found the Heins Telephone Company.
Did you know that Yarborough's Ice Cream and Grill evolved from Fairview Dairy, which was founded by Phil Yarborough Sr. in 1927? The dairy and restaurant were sold to Long Meadow in 1961, and the old McIver Street building was recreated under its current name by Phil's son Carol Yarborough in 1976.
Did you know that the Temple Theater was built in 1925 by John Robert Ingram Sr. to provide vaudeville and movie entertainment to overnight visitors during train travel? The Temple Theater was restored in 1984 and is Lee County's number one attraction.
You can learn a lot from Sanford native Alexandra Lett's latest book, "Timeless People Make the Difference." The author shares stories of fascinating people who have enriched the lives of others. She said "their contributions vary, including caring for families, creating businesses, creating cities and changing communities."
The book features the individuals, couples and families who transformed Sanford, Broadway and the surrounding areas.
"Some are considered special heroes in their community. Some are superstars who have achieved greatness, "Lett said. "Some have paved the way for the growth and prosperity of this region. Some have died and those who are still living are still finding unique ways to make a difference. "
"In a society that often associates power with fame and fortune, there are greater values ​​that measure impact and influence: love, loyalty, integrity, generosity, commitment and service.
Telling the stories of people who enrich the lives of others and contribute to the community has become a passion for Lett. She would like to add more books to the series.
"I just scratch the surface when it comes to writing about remarkable people in this field," she said.
THE AUTOGRAPH OF BOOKSLett will be signing copies of "Timeless People Making A Difference" at the Sanford Christmas Parade on Monday, December 6 at Southern Charm on Wicker Street from 4 p.m. to 7 p.m. and at the Broadway Christmas Parade on Saturday, December 11 where it will be located at next to the Farmers on Main restaurant from 11 a.m. to 2 p.m.
At both events, Lett will be donating copies of his autobiography "Coming Home to my Country Heart, subtitled Timeless Reflections on Work, Family, Health, and Spirit". The book is free, but she asks people to donate food items to the Christians United Outreach Center (CUOC) pantry on Lee Avenue. She will collect and deliver food donations.
Lett will be doing several other book dedications at various locations including Kathryn's Hallmark on Spring Lane, the Temple Theater on Carthage Street, The Eyelight Coffee & Comics on Main Street and several other locations.
LETT CREATES A UNIQUE CAREER IN COMMUNICATIONThe author grew up on a farm near Broadway, earned a journalism scholarship at UNC-Chapel Hill, and pursued a career in communications writing for numerous publications and working in television, public relations, the marketing and professional speaking. Lett yearned for something more unique and began to write humorous stories about his experiences on the farm and in his grandfather's country store.
Lett found a new voice as a writer and created a weekly column, Lett's Set a Spell for the Sanford Herald in 2000 and has continued to write articles for other publications and social networks and websites.
"I discovered a way to use my writing skills to applaud my family and other great people, to praise country life and to bring joy to my readers," he said. she declared.
The popularity of the column led to the publication of "A Timeless Place, Let's Set a Spell at the Country Store," featuring stories that are appropriate in any store that was the social hub of any community. The book features colorful characters who live forever through fascinating anecdotes about farming, courting, love and war, party lines, radio shows, church services, quilting, l pig slaughter, fishing, etc.
Taking a popular approach to marketing Lett has hit the road for about 100 appearances a year, selling books and speaking to the public. "It's a career that chose me," she said.
In 2004 Lett wrote "Timeless Moons, Seasons of the Fields and Matters of the Heart", and in 2005, she published "Timeless Recipes and Remedies, Country Cooking, Customs, and Cures".
Through her nostalgic daydreams, Lett felt the need for her rural roots and returned to her home community, Buckhorn, in 2002. As she experienced the decline of her two parents, Puzie Doyle "Bud" and Ruby Knight Lett, she has published articles on her family's challenges. to provide care and deal with their death. New columns led to "Coming Home to my Country Heart, Timeless Reflections on Work, Family, Health, and Spirit".
In her nostalgic fifth book, Lett wrote about the lessons she learned on the farm, in the city, and in life. She published "The Harvest, Timeless Lessons for an Abundant Life" in 2015.
Lett says she will continue to write more stories about the people who make a difference and than she does.
explore ideas that transform lives.