Yousuf Jamal's New Book 'Prodigium' Shares a Gripping Saga of His Quest to Save His Family While Confronting His Own Demons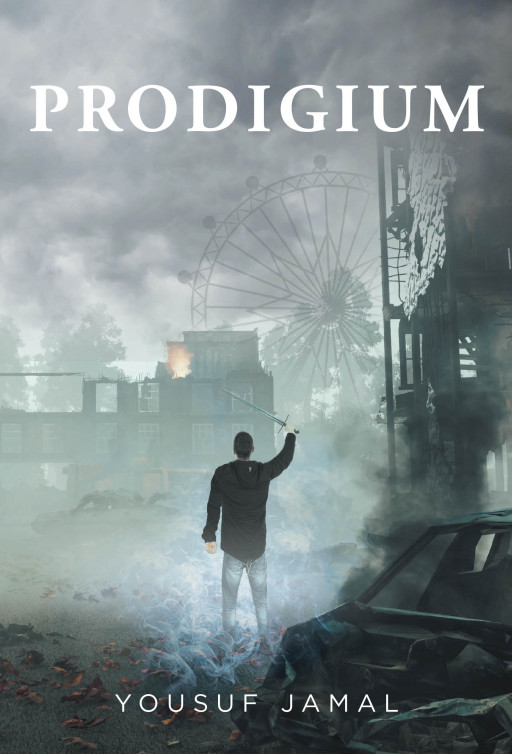 NEW YORK – June 7, 2022 – (Newswire.com)
Fulton Books author Yousuf Jamal, a high school student living in New Jersey, has completed his latest book "Prodigium": a gripping novel that chronicles a man's journey whose guilt manifests itself in a monster that torments him. Finding himself captive to his past, he also struggles to come to terms with his reality, while standing up against those who have taken his family.
Jamal shares, "Chase didn't want to kill him. But he did. As a result, Chase's life turned into a mess. Guilt tore his soul and manifested as a Prodigium monster. At first, it seemed like a figment of his imagination. So, with a little help, he buried the beast deep inside. But that quickly changes when Chase is kidnapped from his high school, along with his friend Jake. The two are drawn into a secret war between the Manulins, creatures of unfathomable power. Such power also manifests in humans. Chase is one such individual, with the added anomaly that he possesses several manuline abilities called U-lins. Chase and Jake realize they are not kidnapped. They are being recruited. Warned that enemy Guardians have captured his family, Chase joins the Validus in their fight for dominance.
"But his past is catching up with him.
"Prodigium resurfaces to torment Chase. Meanwhile, an old enemy seeks revenge on Chase. In order to save his family, Chase must defeat the Guardians and escape the war, while struggling with his demons and his past.
Published by Fulton Books, Yousuf Jamal's gripping fiction invites readers into a jaw-dropping epic chronicling Chase's adventure as he and his friend attempt to piece together the enigmas that separate him and his family.
But what if that's not all there is to this mess? What if there is a bigger threat waiting to be unleashed?
Readers wishing to discover this fascinating work can purchase "Prodigium" in bookstores around the world or online at Apple's iTunes Store, Amazon, Google Play or Barnes & Noble.
Please direct all media inquiries to Author Support via email at [email protected] or by phone at 877-210-0816.
press release department
by
Newswire.com
Primary source:
Yousuf Jamal's New Book 'Prodigium' Shares a Gripping Saga of His Quest to Save His Family While Confronting His Own Demons